Welcome to Cutting software!
The CUTTING programs are intended for the optimum cut of material to the rectangular or linear details. Programs can be used in the woodworking production, the production of furniture, room of metal, cutting of glass, etc. The unique, high-speed algorithm - the basis of programs, makes it possible to rapidly produce cut with minimal offcuts. The base of the algorithmic part is the principle of the minimization of withdrawals, which makes the programs cut in a very efficient way, while the interface is simple, intuitive and convenient in the everyday use. The programs run under Windows XP/Vista/7/8/10.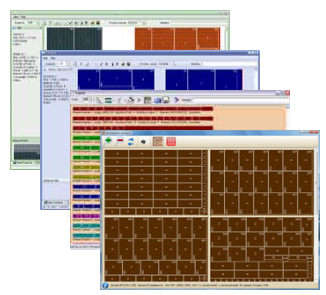 Professional tool for optimizing Your rectangle layouts. Version 1.50. 05 November, 2008. Language: Russian, English and Polish.
Optimization of linear cutting. Version 2.49. 23 July, 2007. Language: Russian and English.